CRY a film by pepecaudillo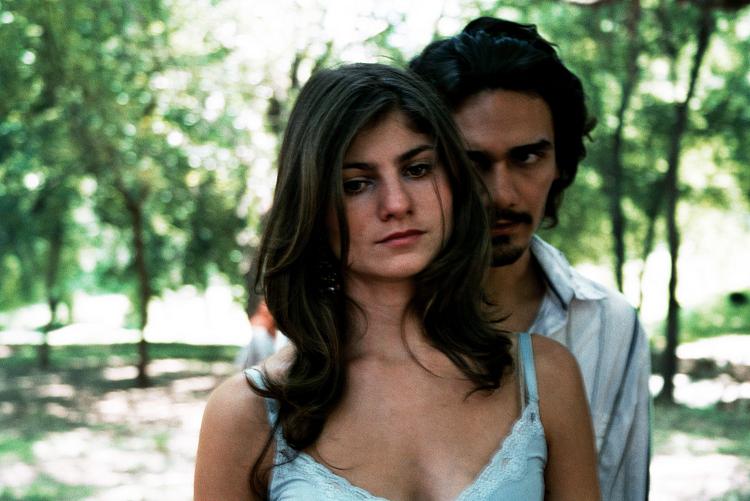 Synopsis
Creativity is a virtue, sometimes fueled with vice. A group of teenagers are making an amateur short-film on video, doing their best effort to behave like professionals.
Cry follows 4B in the Trilogy of Tribulations, a work that explores the conflicts of artistic creation.
Format HD Color
Duration 11 min.
Country of Origin México
Year of Productrion 2007
Language Spanish with English Subtitles
Cast María Aura, Oliver Cantú, Roberto García Suárez, David De la Garza, Joséjuan Treviño
Producer pepecaudillo / PRIMITA FILMS
/ CONARTE
Executive Producers pepecaudillo, Ildefonso Vázquez, Eduardo Vázquez, Roberto Garza, Javier Lara, Sebastián Hiriart, Tere M. de Caudillo
Director pepecaudillo
Screenplay pepecaudillo
Director of Photography Sebastián Hiriart
Editign pepecaudillo
Original Music Javier Lara
Sound Design Roberto Garza, Javier Lara
Art Direction Ana Rocío Esparza
Direct Sound Bernardo X. Serna
Image Postproduction Canek Kelly
Sound Postproduction Sorato Audio Recording Arts
Music Recording AG Music School
Recording Engineer Alex Tomás
Still Pictures Luis Moncada
Making Of Patricio Hinojosa
Location Manager Brenda Hinojosa
Production Assistant Marín Villarreal
Assistant Director Giusseppe Solano
1st Camer Assistant José Juan Sánchez
2nd Camera Assistant José Luis Arriaga
Direct Sound Assistant Antonio Tamez
Hairdressing Karla Macías, Alejandra Tamez
Stand-ins for María Aura Cecy Rogina, Yojanna Góngora
Sponsor Agent Ale García
Sponsors Howard Johnson Plaza Hotel Macroplaza Monterrey, Applebee's, Nirvana
Screenings
2008 Official Selection · New York International Latino Film Festival · New York, USA
2008 Official Selection · Short Shorts Film Festival México · México, D.F.
2009 Official Selection · 8th New Directors Showcase ICAIC 2009 · La Habana, Cuba
2009 Official Selection · Bradford International Film Festival · New Yorkshire, UK
Press
ANUNCIO DEL RODAJE · >> EL NORTE 02/Abr/2007
EL RODAJE · >> EL NORTE 13/Abr/2007